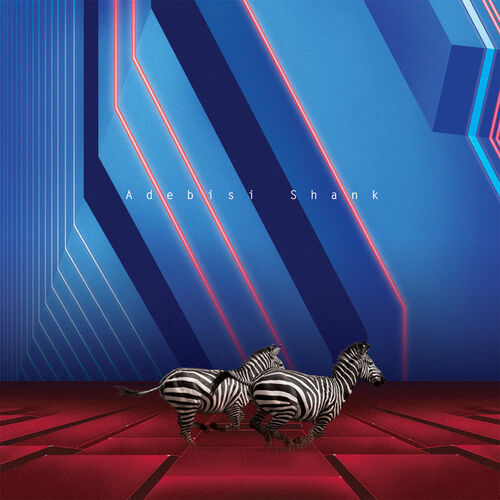 Humm comment dire, déjà, c'est une découverte deezer, et ça c'est rare, parce que je n'y met quasiment plus les pieds ( cette putain de pub, et je me refuse à avoir un compte payant ). Bref, Adebisi Shank, c'est la rencontre entre Mick (batterie) et Lar (guitare) des Terrodactyl et de Vince (Basse) à Dublin, courant 2007. Immédiatemment, les trois compères se mettent à composer et l'alchimie opèrent bien puisque sortiront un premier EP suivi d'un premiers album long d'une vingtaine de minutes tout en intensité et en rage.
Ils récidivent donc en 2011 avec "This is the Second Album of a band called Adebisi Shank", un véritable album, entre guillemets, puisque d'une durée honorable de quarante quatre minutes. Dès la premières tracks, on en prend plein la gueule avec la chanson "International Dreambeat", une chanson taillé pour les salles. Claviers discret, guitares virtuoses, gros son de basse et batterie bourrin, ça envoie du steak.
Très peu chanté, l'album est surtout prétexte à des pogos violent et des headbang frénétique, que l'on soit seul devant son pc (comme moi) ou bien devant la scène avec un millier de personnes. L'artwork de l'album en lui même est assez anecdotique, encore qu'il met bien en évidence le côté psychédélique de leurs musique, les deux zèbres galopant dans un paysage extra terrestre à tout vitesse. Car c'est bien aussi de rapidité dont il est question, il m'a suffit de voir quelques vidéos du groupe en actions pour mieux cerné le truc. Ces mecs là s'amusent, point barre, et toute la virtuosité dont il font preuves, ainsi que l'énergie n'est au service d'aucune cause, sinon la leurs et celle du public. AdSh ne touche pas de gros cachets, ne remplit pas les stades, ne doit pas vendre des millions de disque, mais on sent bien que ces gras là s'en battent et qu'ils sont trop content de faire ce qu'ils font, et ont les comprend.
On regretteras peut être que l'album perdent en intensité à partir de la cinquième track, même s'ils s'en sortent plutôt bien sur la fin. Malgré ces quelques inégalité, l'album n'en reste pas moins d'une force de frappe assez élevé et devrais faire bouger leurs culs à pas mal de monde, à n'en pas douter un groupe qu'il est bon d'allez voir en live.