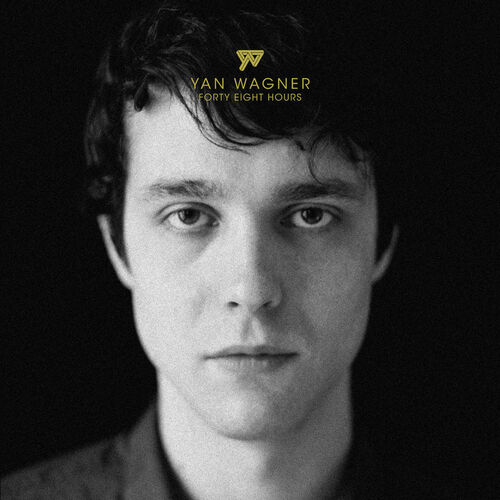 2012
Pschent Music
Deezer
|
Spotify
On en finis plus de nous rabacher les oreilles avec les vieux sons, et on ne compte plus les albums cherchant à copier ou imiter ces sonorités perdus puis retrouvées. Tandis qu'on dépoussière les vieux claviers analogique qu'on avait jeté dans le grenier à l'avènement de l'ordinateur et des claviers virtuelles, pâle copie dont on dénigre allègrement la qualité aujourd'hui, sans doute l'époque veut elle ça. Cette vague de nostalgie bien sur entraîne le meilleur comme le pire, donc aujourd'hui, on va parler du meilleur, tout du moins, de quelques chose de constructif.
Yan Wagner, Dj, parisien, beau gosse (so what ?) est plus connu pour ses
remixes
que pour ses talents de chanteur. Sous la houlette d'Arnaud Rebotini (Black Strobe), au commande la production, il lâche pour nos oreilles ravis douze chansons qui pioche allègrement dans le genre New Wave/Cold Wave. Sans pour autant être du plagiat, on reconnais les influences (New Order, The Cure, Joy Division pour ne citer que les plus connus), et il réussit le pari de faire du neuf avec du vieux, habillant les morceaux de sa voix grave et monocorde. D'après ce que j'ai pu en lire, c'est justement la voix qui posait problèmes aux gens moi, elle ne me choque pas du tout, je trouve au contraire qu'elle apporte une touche d'humanité froide à une musique encore plus froide. Vous l'aurez compris, j'ai aimeé l'album de Yan Wagner. L'album démarre sur un quatuor de chansons assez "club" soit l'enchaînement d'
On Your Knees, Forty Eight Hours, Changed
et
Vanished
qui met tout de suite de bonne humeur. Autre chose notable, ce duo avec Etienne Daho sur "
The Only One
", dont il partage quelques fréquences vocales.
Un bon album et pari réussit pour Yan Wagner, qu'on attend au tournant pour le deuxième disque.
8/10