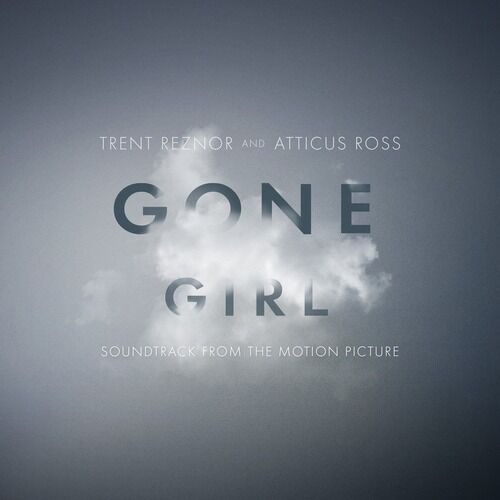 2014
Columbia
Deezer
|
Spotify
|
Web
Ils sont de retour. Avec une précision métronomique, depuis 2010, Trent Reznor & Atticus Ross ont, pour la troisième fois, composés la bande originale d'un film de David Fincher.
Ici, place à l'ambiance. Là ou "The social Network" se parait d'ambiances électroniques catchy pour dynamiser le film, là ou "The Girl With The Dragon Tatoo" nous plongeait droit vers un abîme sombre et froid, reflet du film et de son climat naturelle comme de son ambiance de thriller.
Avec "Gone Girl", on va pouvoir jouer à la fois sur les deux tableaux.
si certains se seraient contenter de faire des morceaux très court, de moins d'une minutes, comme il est courant de la voir dans certain film, les deux musiciens, peu adepte de la facilitée et décidément intègres, ont choisit de composer un véritable album d'ambiances de près d'une heure et demi dans lequel ils ont ensuite piochés pour habiller le film et lui donner de la profondeur.
Avec ses vingt quatre morceaux aux ambiances, comme je disais, hétéroclites, difficile de se borner, comme pour les deux précédents, à une idée précise, que ce soit l'epicness du premier et la noirceur à température zéro absolue du second. Le film étant fait de tel sorte que l'on passe de l'enquête aux flash back pas forcément triste. Le tour de force des deux compositeur, c'est d'arriver, tout au long de l'album, à instiller en nous ce sentiment de malaise permanent, quelque chose ne vas pas, on le sait, mais on arrive pas à mettre la main dessus.
Ainsi, on peut passer de morceaux à l'approche résolument sombre comme "Waht Have We Done To Each Other?" ou "Strange Activities", en passant par les bruitistes "Secrets" et "Perpetual" pour arriver à la monté crescendo de "Technically,Missing" , pour moi le meilleur morceaux de la BO qui n'est pas sans rappeler le travail de Trent Reznor sur Ghost I-IV qui est toujours et encore un prélude à tout son travail en tant que compositeur de musique de film et une référence essentielle si l'on veut saisir la démarche du musicien et son univers musical.
"Gone Girl" est une excellente bande originale, et à bien des égards, la meilleur que Reznor est composé à ce jour. Tant sur la composition que des ambiances et des émotions qu'elle véhicule, elle s'inscrit dans la continuité de sa collaboration avec David Fincher, lui même un réalisateur de talent.
Et en général, deux personnes talentueuses travaillant ensemble font rarement de la merde.