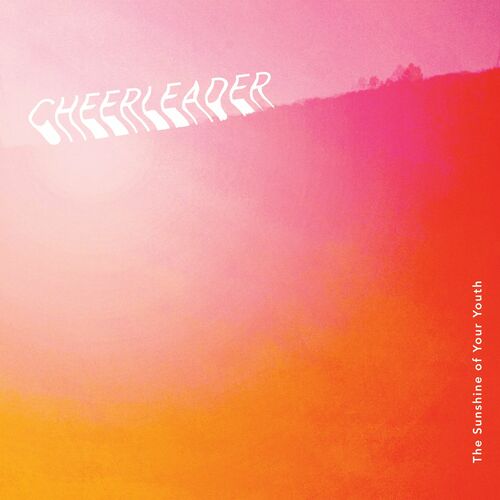 2015
Bright Antenna Records
Deezer
|
Spotify
|
Soundcloud
|
Web
En ce moment, s'il n'y avait qu'un album à écouté sur les routes ensoleillées et surchauffées, je conseillerais celui ci. Le premier album des américain de
Cheerleader
, originaire de Philadelphie, sort sur Bright Antenna Records (
The Wombats
, entre autres) et vient doucement squatter les oreilles en recherches de légèreté et de bonne chansons.
Ici, rien de bien nouveau sous le soleil estival, une poignée de titres pêchus lâchés en guise d'introduction (le duo "
New Daze
" et "
The Sunshine Of Your Youth
" posent les bases), et puis la suite qui oscillera entre guitare électriques et acoustique. On y parleras d'amour, de soleil, de route, de destin, et de tout un tas de choses assez classique, finalement, dans ce genre d'album fait pour séduire un public jeune, plutôt. Musicalement, l'album ne sort jamais des clous, les compositions sont hyper propre et respecte les format radiophonique, la production à été aux petits oignions et chaque chanson calibré pour plaire au plus grand nombre.
Alors quel intérêt ? Se demandera le lecteur avertit. Et bien finalement, juste celui d'écouter de bonne chansons Indie/Rock, qui, même si clichés, n'en restent pas moins très bonne, comparé à la masse de choses merdique que j'ai pu écouter dans ce style.
Cheerleader
à un petit gout de revient y, son format court (37 minutes) lui permet d'être écouté rapidement sans se lasser, et sa palette de sentiments ratisse large, et donc plaira au plus grand nombre de gens. C'est certain qu'on à déjà entendu ça au moins une fois dans sa vie, mais quand c'est fait avec talent, , j'estime qu'on peut bien se laisser allez sans bouder son plaisir.